Posted on 12/14/2008 09:57 pm by Anthony
Mixology Monday is a monthly online drink-related discussion. This month, it's hosted by Craig at Tiki Drinks & Indigo Firmaments and the theme is 'spice'.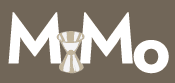 Victoria Park in December, just outside my house in London
In England, spice in December means the Christmas traditionals of cinnamon, nutmeg and cloves. As soon as winter hits and it starts to get dark at around 4pm, there is nothing else to do apart from stay in, make a big pot of mulled wine, and endeavour to keep it warm, spicy and topped up at all costs, until the daylight comes back in February. This winter though, I've been playing around a lot with cachaça.*
While everybody thinks of cachaça as a summer drink, I've been making some cachaça infusions based on traditional English Christmas flavours. The first was a pear and spice one:
Christmas Spice Pear Infused Cachaça
1 70cl bottle Abelha Cachaça Silver (unaged)
1 pear (conference)
half a cinnamon stick
2 teaspoons fresh grated ginger
10 clove seeds
half a teaspoon grated nutmeg
Skin and cut the pear, let all ingredients sit for 4 weeks in a jar or bottle at room temperature, shaking it every couple of days.
This came out really nicely and the sugar cane notes of the cachaça work really well with the ginger. It feels they make a warm blanket in your mouth which then gets covered in lovely spices.
I was talking to Jay at Oh Gosh! about old fashioned style serves, and he hinted me towards grapefruit bitters. They work really well with cachaça; I think it's because they're a little bit lime-esque, which is cachaça's natural citrus partner. So here is a Christmas take on a cachaça Old Fashioned.
Spiced Pear Cachaça Old Fashioned
25ml Pear and Spice infused cachaça
25ml Aged cachaça (e.g. Abelha Cachaça Gold - aged 3 years)
2 dashes Fee Brothers Grapefruit Bitters
1 dash Angostura Bitters
1 spoon of fine white sugar
a bit of orange peel
Put sugar and bitters in a tumbler, add ice and cachaça gradually, bit by bit, stirring all the time. Squeeze the oils out of the orange peel, (flame them if you wish), then stick a couple of clove seeds into the orange peel and use it as a garnish.
The freshness of the orange zest on the nose provides a nice little contrast to all the warm flavours of the spices. With the spice infused cachaça, the Angostura Bitters aren't necessary, but the grapefruit ones do just enough to avoid sweetness overload. The litmus test - I was sharing it with my friend whilst we were bantering the evening away, and we both had real difficulty passing the drink back to each other. While I was drinking it, the dog put his head on my lap, and I felt utterly fulfilled inside. I would have happily died at that point and become re-incarnated as a pair of warm slippers or a smoking jacket.
Do you guys have minced pies in the US/around the world?

Photo by WallyG
Mince Pies - they're little sweet short pastry pies filled with 'mincemeat' which in this case actually means a mix of raisins, apples, sultanas and fruit peel, normally steeped in brandy. In the UK, you have to eat them at Christmas, or else you get accused of being in Al-Qaeda and The Queen can shoot you. They're something of an obsession to the British, and the best crowd pleasing infusion we made was a "Mince Pie Infused Cachaca". It's brilliant for a number of reasons.
Firstly, the words "pie-infused" before any spirit just don't sound right. Also, in the UK, pie is a funny word. It's a synonym for fat, as in "You're looking a bit pie since you started going out with Tom?", "Yeah, I've got love chub." We also have a football chant of "Who ate all the pies?", which is a standard thing for a mob to politely shout at someone who is circumferentially challenged.
The other reason is that it's simply delicious. All the citrus peels in the mince are fantastic with the cachaça, but I think 'mince meat' would be an excellent infusion for a bourbon (not a scotch though) or rum too. Vodka would work too I guess, but I think the sweetness in spirits like bourbon, cachaça or rum really lift apart the flavours of all those annoying little granny fruits in the mince meat.
I made 2 versions, one using Delia Smith's recipe, and one using a jar of pre-bought Tesco's (Tesco is a large, aka, monopoly grocery chain in the UK) mincemeat. In both cases 300g of mince meat to one 70cl bottle of Abelha Cachaça Silver seemed right. I left these for about three and a half weeks, and they came out delicious.
It's a great thing to serve to people in a shot glass as they come in from the cold. If you wanted to make a cocktail with it, I would suggest the following, based on the fact that we normally eat mince pies with cream, but custard would be good too:
Brasilian Mince Pie with Custard
50ml Mince Pie infused spirit (bourbon, rum, cachaça etc)
20ml Fresh Apple juice
Half an egg yolk
Half a spoon of fine sugar
10ml single cream
Shake with ice, strain into a chilled martini glass, dust with fresh nutmeg and serve.
This one could use a little work. I have suddenly got to the end of the post and am thinking that no-one has a clue what mince pies are, but there you go. Holla if you love mince pies!!
Anthony
* Disclosure: Me (Anthony) and my friend Hal have recently started our own independent brand of cachaça which we are importing to the UK. It's an artisanal, copper pot still, small-batch cachaça, which also happens to be organic, and produced ethically. It's called Abelha Cachaça, and this is our blog. But anyway I hope that noone minds that we we taking part in Mixology Monday as a brand and that you enjoy the reading about the drinks. I made them in my kitchen and I promise they are delicious.
Tags:
cachaca
,
infused
,
infusions
,
mince pie
,
mincemeat
,
mxmo
,
mxmoxxiv
,
old-fashioned
,
pear
,
recipe
,
Recipes
,
spice